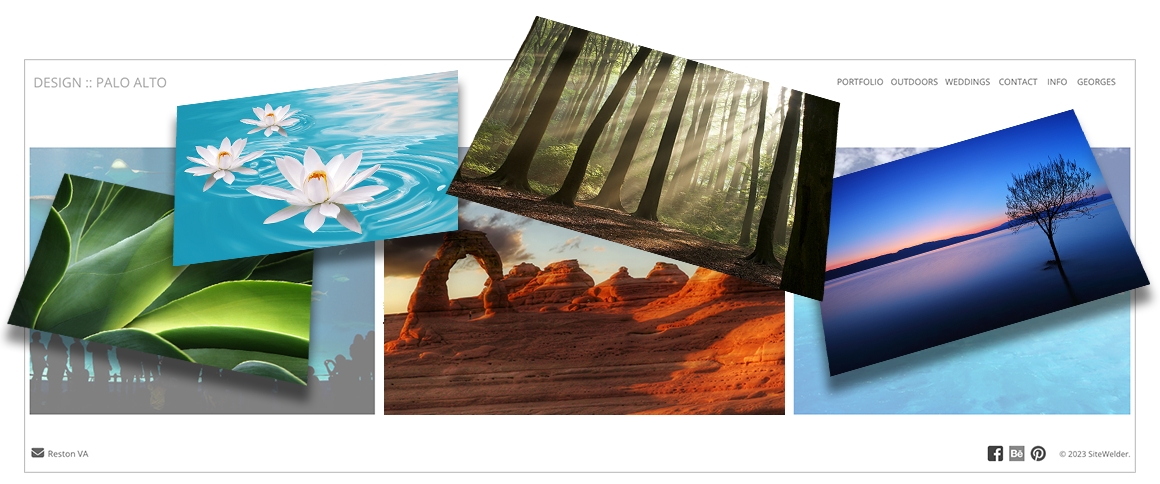 Sometimes people ask me what makes SiteWelder different than other web-building platforms.
In a nutshell, SiteWelder is a powerful gallery-based platform that enables you to easily create and update your website with unlimited images, video and text into a beautiful modern design.
We love giving you the tools to share your story with the world and display your artistic vision on a dynamic website. Your creative work is unique and valuable. Sharing it online is your modern connection with fellow humans around the planet. Those include art and photo buyers and people who want to hire you for your creative talent.
We built our system with an easy-to-use gallery-based structure. You can create multiple collections of your work with different themes or ideas in galleries. For example, you might want a collection of galleries that feature your travel photography - you could create galleries about the Far East, Caribbean and Europe and place them in a Travel section. Or create a single gallery as a main navigation link that goes to a collection of your recent personal work with text and commentary.
Other galleries might feature your videos. Videos are easy to display with SiteWelder. Through Vimeo, we can automatically bring in your videos onto your site. We have outstanding cinematographers who display their work on elegant SiteWelder designs with embedded streaming videos.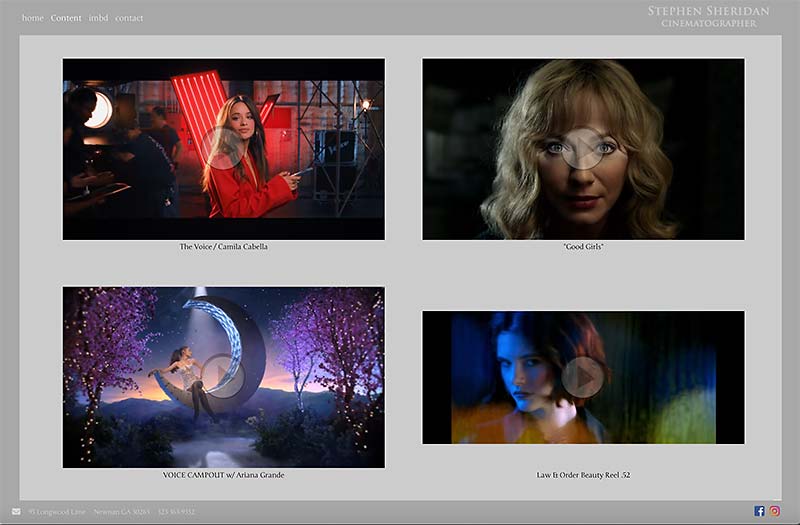 Stephen Sheridan is a California cinematographer with an extensive background in commercial and celebrity work.
Building and updating your website is actually fun! Seeing your work come together and creating your unique presentation is an awesome experience. Change and update all you want, 24/7. When you want to share your latest work with the world, we have all the built-in tools to post directly to Facebook and Instagram with images and descriptions.
Creating informational pages is easy as well. Our Page Editor includes pre-made templates that allow you to create multiple columns, ready-made forms and attractive displays for your bio and resumé. With built-in options for sales and contact inquiries about individual images or artwork, you connect with your potential buyers and clients powerfully and easily. And our easy-to-use blogging option takes your website to another level of storytelling.
There is a lot more to explore in our beautifully-designed system. If you get stuck, we're here to help. You can talk and communicate with really nice people who want you to share your story in the best way possible.
If you are a current SiteWelder user, log in and check out the latest features in our expansive collection of designs. As you know, you can change your design and color theme anytime you wish - all of your content flows into your new choice.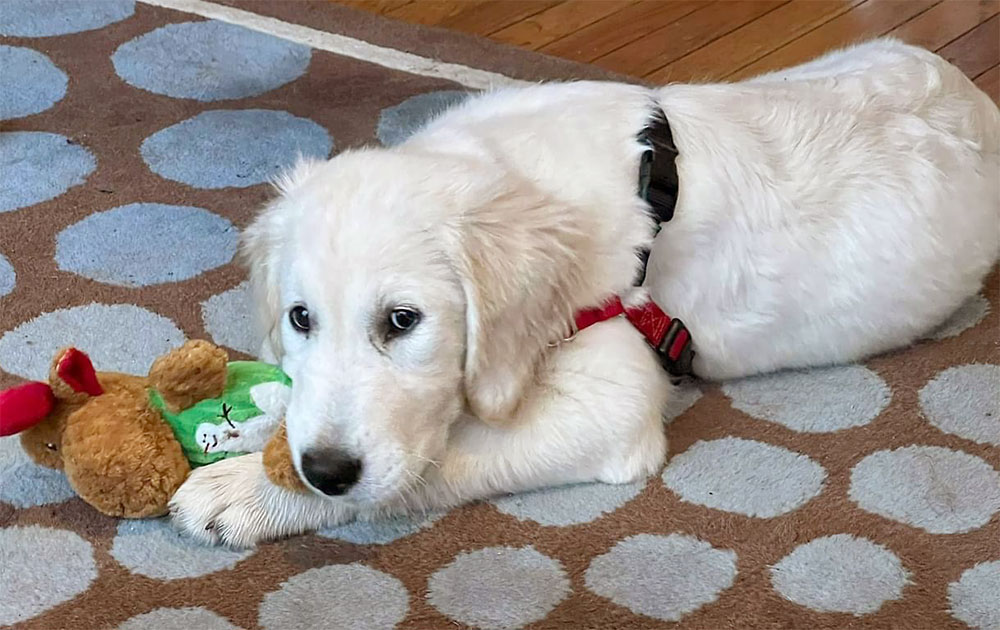 Marvin
is the latest addition to our SiteWelder family of dogs (we love our furry friends!). A four-month-old rescue dog, he's found his new home with SiteWelder's Mason Miller.
For prospective users,
go to SiteWelder and set up a free 30-day trial site
. You'll have full access to our system and will be creating your actual website as you go along. Once you're ready, we'll get your domain name pointed towards us and set you up with an SSL (secure socket layer) site. You can also register a new domain through
DomainWelder.com
. Enjoy!